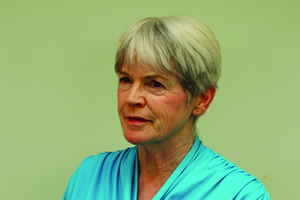 Having the privilege of being a 'Commoner of the New Forest' whilst doing my research for this book has meant that I have been able to talk to a relative of Frank Whittington as well as visit many of the people who live in the village of Brockenhurst and remember going to the factory to make their purchases. It has also been very helpful having access to the archives of local companies and museums. Visiting the original house that Frank lived in, and the surroundings and animals of the forest, gives me a deeper understanding of what inspired him. It seems very probable that his great love of nature and animals was a factor in making him choose this subject, perhaps with the hope that children all over the country could appreciate them too.
In the twenty plus years that I have been collecting toys such as dolls houses, dolls, tin toys, Penny Toys and many more, nothing has given me so much pleasure as Forest Toys. Not long after moving to the New Forest I came across a pair of Forest Toys dogs at a local antique fair and was so intrigued that I wanted to find out more about them. There is something very typical about them and the time between the two world wars when they were made, that harks back to a simpler age. The way in which they are made means that whatever figure you are holding, it is unique. The person doing the carving would never be able to make another completely identical, no matter how hard they tried. The painters could not put the brush strokes on in just the same way each time either. Especially with the earlier pieces there can be seen even more individuality in the painting of patterns, whether it is on a giraffe, a lady's dress or the stripes of a zebra and tiger. It is difficult today to buy toys for children made by individual craftsmen and women.
Now that it is known how many different toys there were, it raises the distinct possibility that there are yet more games or sets to be discovered. Look out for those items previously only seen in old price lists and publications but not generally found in the public domain especially the Fairytale sets.