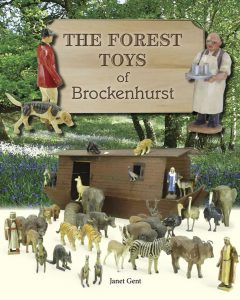 My book 'The Forest Toys of Brockenhurst' was published in 2017
---
Fergus Gambon wrote the foreword to my book. He says "This well-researched and profusely illustrated book tells the story of an extraordinary small toy factory, set up in the charming rural setting of the New Forest. Established by Frank Whittington in 1922, the business produced a varied range of handmade toys, each plaything carved and painted, naive yet catching exactly the spirit of the beast, person or object that it represented. As handmade objects made in an age of mass production, Forest Toys were of necessity expensive but their charm and individuality ensured commercial success, the factory only closing as a result of the outbreak of war in 1939.
In some respects Forest Toys look back to an earlier age, reminding us of 18th and 19th century playthings. Some products, such as Noah's arc and nativity scenes, have their earlier counterparts in the toys produced in the Erzgebirge region of Germany. Others are a result of Whittington's obvious enthusiasm for the natural world. There is everything from a New Forest pony to a Komodo dragon and an oryx, each animal correctly proportioned and full of personality. Over fifty breeds of dog are recorded (even an Airedale, to my delight) and environments as different as an oasis and a farmyard are provided for the animals to inhabit. Add to that stage coaches (one version with trotting horses, another with horses rearing in horror at the sight of a highwayman), gypsy caravans, book ends, a zoo, a meet, a hunt, a jungle and a horse racing game and the enormous range and ambition of the factory becomes apparent. This is even more impressive for a business that only employed thirteen carvers and three painters at the peak of production. Such ambition can hardly have been commercially expedient, owing more to the enthusiasm of the proprietor and his obvious delight in the creation of new models.
Janet Gent has given us the standard work on this fascinating and little known factory, providing an exhaustive and beautifully illustrated record of its products accompanied by a fascinating narrative of the factory's history and its relationship to the New Forest in which it was set. It is an important addition to the knowledge of English toy making."
---
In the gallery below you can take a sneak peek at some of the pages. Click once on the picture to view it and then click again to enlarge.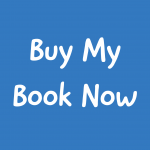 My book is available to buy now through my Shop page.
---